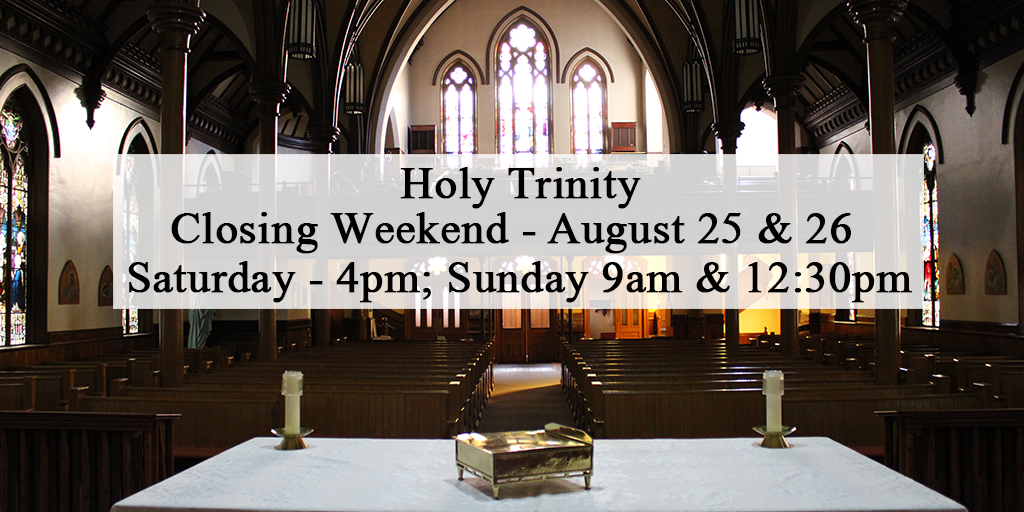 Join us for Holy Trinity's final weekend of Masses.
On Saturday, August 25th, Bishop Harris will join us for a Mass of Thanksgiving.
On Sunday, August 26th, at 9am, we will be joined by several priests who formerly served in the parish.
We close out the weekend with Mass celebrated in Latin at 12:30pm.
There will be receptions in the parish hall after all three Masses.